Run For All: Rob Burrow Leeds Marathon reaches 10,000 entrants smashing the initial 7,777 target
Over 10,000 entries have been sold for the inaugural Rob Burrow Leeds Marathon in partnership with Clarion. In honour of Rob's iconic shirt number at Leeds Rhinos, a previous target of 7,777 entries had been set for the event. Since its launch in March 2022, thousands of runners from across the UK and beyond have rallied to the cause.
In light of this huge milestone on Wednesday 30th November a video was shared of Rob thanking the thousands of participants who will be taking part in the event next May.
The event has been inspired by former Leeds Rhinos captain Kevin Sinfield OBE running challenges in recent years in support of his friend and team mate Rob. Marking the first time the city has hosted a marathon in twenty years, the marathon will honour Leeds Rhinos legend Rob Burrow MBE and help raise vital funds for the Leeds Hospitals Charity's appeal to build the Rob Burrow Centre for Motor Neurone Disease, as well as the MND Association.
Taking place on Sunday 14th May 2023, entries are still open and participants are encouraged to go to www.runforall.com to enter.
Influenced by Kevin Sinfield's phenomenal Ultra 7 in 7 challenge, event organisers are encouraging participant's to 'Run for a mate, with a mate'. In support of Rob and the whole MND community, Sinfield ran over 60km per day for seven days from Murrayfield Stadium in Edinburgh to Old Trafford in Manchester. Commenting on his recent challenge, Kevin Sinfield OBE said, "In my own mind, this is a run for a mate, with a mate."
Kevin adds, "I have been unbelievably overwhelmed by the support we have received since the launch of the marathon earlier this year and I would like to take this opportunity to say a huge thank you to everyone single person who has signed up to take part.
I have no doubt that Sunday 14th May is going to be an incredibly special day for all those involved, whether that's participating, volunteering or spectating. The event is going to be a monumental step in ensuring we raise vital funds to contribute towards making Rob's dream of opening a new MND Care Centre in Leeds a reality, so seeing so many people in Leeds and beyond get behind Rob and all those affected by MND is just an incredible feeling."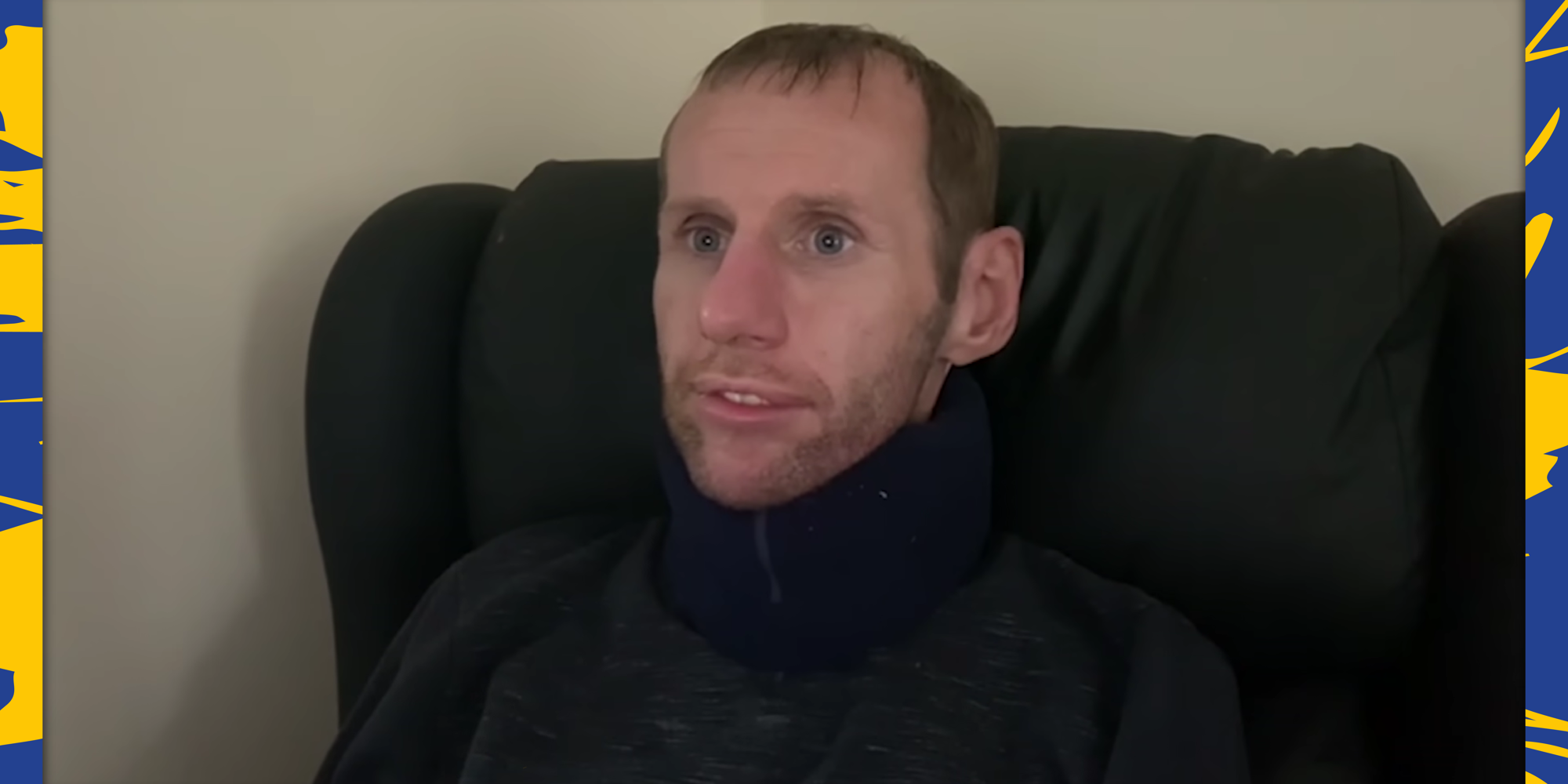 Since he was diagnosed with Motor Neurone Disease in December 2019, Rob and his family have campaigned to raise awareness and crucial funds to support everyone impacted by MND. Rob's latest goal is the opening of a new MND care centre in Leeds, allowing those living with MND and their families the best possible care and support.
Encompassing a brand-new route, the event will start and finish where Rob achieved some of his greatest sporting achievements, Headingley Stadium; a fitting tribute to the city that launched Rob's career and which he calls home.
The circular marathon route will then take in some of Leeds' most scenic countryside and outer suburbs, journeying around Woodhouse Moor before travelling up through Headingley, Adel and Bramhope. Runners will make their way through the market town of Otley before returning to Headingley for the big finish.
Run For All is committed to making this event inclusive for all and is encouraging those of all abilities to take part – whether they are an experienced runner or have never thought about doing an event like this before.
Paula Guanaria, Head of Relationship Fundraising at Leeds Hospitals Charity said: "All of us at Leeds Hospitals Charity are delighted at the news that over 10,000 people have now signed up take part in the Rob Burrow Leeds Marathon next May. This shows the incredible impact Rob's story and Kevin's fundraising has had on people, not only in Yorkshire, but up and down the country. We are so grateful to everyone who has signed up to the marathon to help us raise funds to build the Rob Burrow Centre for MND here in Leeds."
Clare Salter, Community Fundraising Manager, of MND Association said: "10,000 runners is a fantastic milestone to have reached – a field of runners that size is going to create quite a spectacle on the streets of Leeds next May. We've already heard so many stories from people who have been inspired to take on what is a tough challenge by Rob's story and seeing Kev complete his epic challenges 'for a mate'. And there are many others whose lives have sadly been touched by MND, through a friend or relative, and wish to show their support by raising money for the Motor Neurone Disease Association. We're grateful to everyone involved and can't wait to cheer you on."
Run For All are encouraging those perhaps not ready to take on a running challenge to volunteer on the day instead. Each Run For All event simply couldn't happen without the support of volunteers, whether that's encouraging participants out on the course as a route marshal, manning a drink station whilst helping to refuel runners or offering support in the event village, volunteers can be certain they'll be making a difference on the day.
Furthermore, Run For All are looking for a variety of entertainment to keep participants entertained out on course. From rock choirs to jazz bands to DJ's to cheerleaders; those interested in the entrainment aspect of the event are asked to contact Run For All as soon as possible.
Runners are encouraged to fundraise for their own charity of choice or one of the event's partner charities; The Rob Burrow Centre for Motor Neurone Disease Appeal, MND Association, Candlelighters, St Georges Crypt, Macmillan Cancer Support and the Jane Tomlinson Appeal.
Run For All is incredibly proud to be working in partnership with Leeds City Council and Kevin Sinfield to make this event possible.

Check out the Run For All RIA Foundation Member profile here  .