Who We Are
Running Industry Alliance (RIA) is a member-based independent national trade organisation built for the UK & Ireland Running Industry.
"We exist to collectively assist our Members to drive the Running Industry forward to improve the Sport & Business of Running"
RIA is a network that brings together various sectors of the Running Industry (defined as ten verticals) into a continual conversation to galvanise, align, elevate, inform, educate, collaborate and advance. RIA creates an amplified voice, drives focus and purpose through a thriving business community and supportive eco-system.
RIA provides its Members with a spotlight for visibility and fast-track growth potential by immediate network support with like-minded fellow Members across sectors. Along with focus areas for development, recruitment sharing opportunities, immediate industry connection potential, education opportunities, industry insights and fellow peer-to-peer support, RIA creates positive energy, drive and momentum between and for its Members of the Running Industry.
RIA also offers a range of purpose-built benefits, bridges in and out of the UK, Ireland and globally through Alliance Partnerships as well as networking opportunities for its Members. There are various RIA Member in-person meet up events held in a safe business space environment including trade events, gatherings, pop-ups, annual RIA Members conference and other opportunities across the year.
Together we are stronger
Together we will grow
Together we break down barriers
Together we are heard as an amplified voice
Together we advance the sector
Together we make a difference faster
Together we are Running Industry Alliance
EVENTS
RIA CALENDAR OF ANNOUNCED EVENTS 2024
 The RIA Spring Gathering
April 17th 2024 | London
RIA Trade Show with Outdoor Trade Show (OTS) 
"Trail Running Area" with RIA Hub | 18th to 20th June 2024 | Liverpool | Lead: Jonathan
The Running Conference
8th to 10th December 2024 | Loughborough | Lead: Rebecca
More to be announced for RIA Members in 2024 and 2025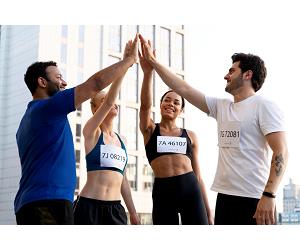 Industry Members
RIA Members are at the heart of all we do at Running Industry Alliance. Running Industry Alliance (RIA) is an independent national trade organisation built for the UK & Ireland Running Industry. "We exist to collectively assist our Members to drive the Running Industry forward to improve the Sport & Business of Running". RIA Membership includes one person access to RIA Members in-person gathering "The Running Conference", held annually. You can join the RIA at anytime, your RIA Membership runs for 12 months from the date of joining, head to membership page to find out more and join today.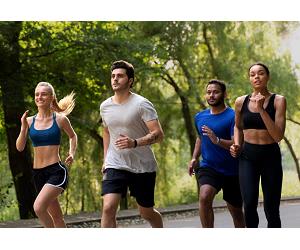 Alliance Partners
RIA builds strong bridges between other organisations and associations in Running, other sectors and other countries to ensure that there is a strong network of shared values with Alliance Partners and for RIA Members. This is to assist in supporting and helping to advance the sector together creating growth, sharing best practices and raising  awareness through strategic alliance, creating a collective voice to amplify through the noise together.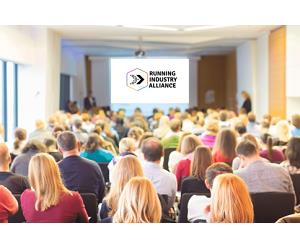 RIA Members Conference
The Running Conference is built for RIA Members and features Running Industry specific curated content. RIA Members have access pass to The Running Conference included in their annual RIA Membership. You must be a Member of the Running Industry Alliance to be able to attend this annual event. If you are not a member please visit the RIA Membership to apply today.
This is an annual essential "must attend" event for anyone in the Running Industry and sector.
Podcast
Originally the Running Industry Podcast (2020) hosted by Matt Ward, now having joined forces with RIA to become the collaborative podcast Running Industry Alliance Podcast in association with supersonic from 2023 onwards. The first B2B collab series will encompass up to 12 episodes, each featuring chats with various RIA Member guests "in conversation with" about the running industry.
"Over the coming months and years together we will be delving deep into the running industry with its key players and characters. We will be unearthing new ideas and looking at themes such as sustainability in the industry, emerging technology, focussing in on brands and also a plethora of other subjects and topics to give you a deeper insight into the running industry. The podcast will focus on meaningful running industry content, with listeners benefiting from useful information and action points that can help them propel their own profiles or businesses forward and make a real difference by sharing peer to peer knowledge whilst showcasing the industry"
The new collaborative podcast will be hosted by Matt as Anchor with Becs, Jonathan and Tom, rotating on episodes around various content.
You can listen on the player or Apple | Spotify | Amazon | Deezer.

RIA Members & Alliance Partners
Running Industry Alliance
Company Address: Running Industry Alliance, Colony Piccadilly, 5 Piccadilly Place, Aytoun St, Manchester M1 3BR