Foundation Member – Earth Runs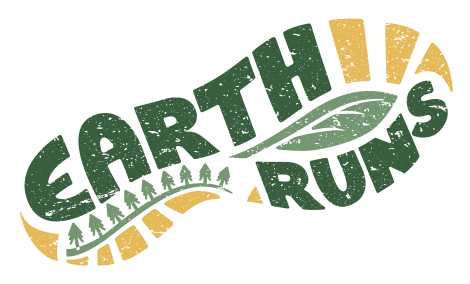 Earth Runs began life where all good ideas start… on a run, early one morning.
As a new start up in the industry there are a lot of plans in the pipeline.  Promoting exercise, challenges and activity all coupled with planting trees, reforestation and helping the creatures we share this planet with along the way. 
Earth Runs already plant trees for every race they organise, but on top of that they also donate 20% of any Earth Runs profits to protecting existing forests – their aim is to make sure our footprints fall gently on the earth.
Looking for sporting partners to help turn miles in to trees is key for Earth Runs so that one day all daily activity can have an impact, not just sponsored races.  Runners and organisations who plant trees receive an impact report which shows a direct result of the activity.
Earth Runs have an innovative schools programme that gets our young people motivated, active and planting trees. This includes pulling together aids and resource packs that links the kids activity, to their learning and to being a part of changing the world.
If that wasn't enough, Earth Runs are proud to offer the greenest medal there is.  The medals are not just for finishers of an Earth Runs event but can be purchased for organisations or other races who are looking for a sustainable medal. Early on, they embarked on a search for a sustainable medal and found the 'green' options were all made of wood… and well, if you're running to plant trees it didn't make sense to use wood to make a medal!  So, Earth Runs gave up searching and made their own.
Earth Runs, like you, just want to make a difference and by slipping on our running shoes, walking boots or getting on your bike, we can all do that and turn our miles in to trees.
Running Industry Alliance
Company Address – Running Industry Alliance, Colony Piccadilly, 5 Piccadilly Place, Aytoun St, Manchester M1 3BR
Sign up to our newsletter