Alliance Partner  – Women's Sports Alliance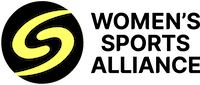 At the peak of women's sport, there are many hidden truths. Many untold stories. And many silent sacrifices. The Women's Sports Alliance doesn't just scratch the surface. We dive into the most inspiring stories in women's sport.
The Women's Sports Alliance is a global story-telling platform designed to champion women's sport, celebrate the successes and inspire the next generation of talent. WSA was founded by former youth-international football player, Jordan Guard and has become an integral part of the Cube International group.
WSA creates a positive narrative around women's sport through powerful film, photography and journalistic contributions. WSA remain focused on celebrating just how far women's sport has come in such a short space of time.
The Women's Sports Alliance has been seen on Sky Sports News, Forbes, BBC News, BBC Sport, The Guardian and others.
Running Industry Alliance
Company Address – Running Industry Alliance, Colony Piccadilly, 5 Piccadilly Place, Aytoun St, Manchester M1 3BR
Sign up to our newsletter