Foundation Member – The International Trade Consultancy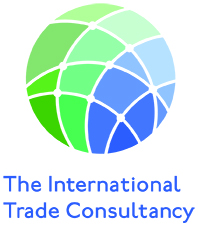 Lucinda O'Reilly is an international trade consultant with over 10 years' experience of global imports and exports. As the Exports Director of a UK industrial flooring manufacturer, she grew exports to over 40 countries worldwide. Having successfully managed the transition through Brexit, Lucinda set up The International Trade Consultancy to provide practical, customized support to companies struggling to navigate the new regulatory landscape and supply chain challenges caused by the pandemic.
Many clients need a solution to a specific import/export problem that is individual to their product, company and unique circumstances. The International Trade Consultancy was set up to cater to exactly these businesses who can't find the practical advice they need anywhere else.
Other clients need a long-term partner to advise on all aspects of their international trade activities which is also a service we provide along with in-house training.
Areas of expertise include import and export duty, commodity codes, logistics providers, incoterms, reclaiming incorrect duty payments, restoration of seized goods, UKCA/CE marking, audits of import/export processes, complying with rules of origin, overall customs compliance, achieving Authorised Economic Growth status, global supply chains and expanding in to new markets and much more. 
The International Trade Consultancy | Helping Businesses Stay Agile
Running Industry Alliance
Company Address – Running Industry Alliance, Colony Piccadilly, 5 Piccadilly Place, Aytoun St, Manchester M1 3BR
Sign up to our newsletter