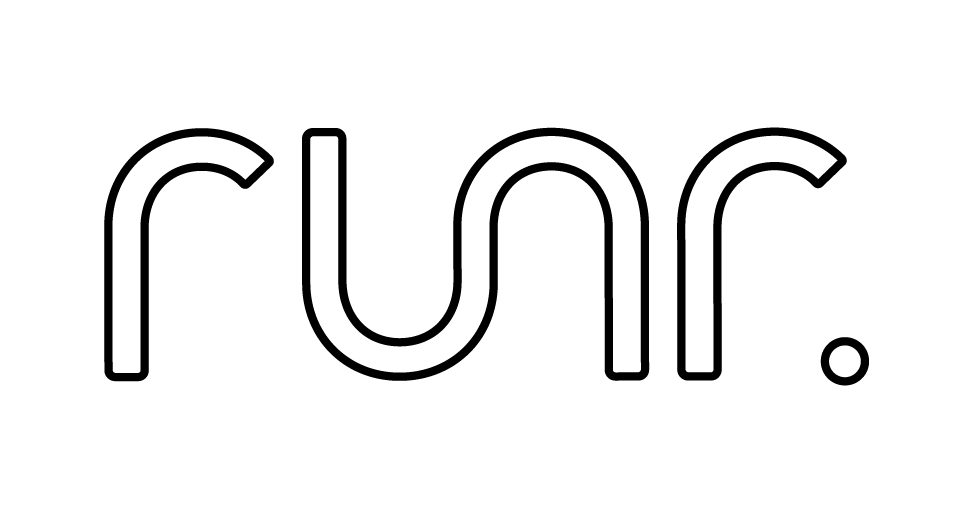 Runr- the fitness and lifestyle brand for people passionate about running.
For the uninitiated, running can be a lonely, solitary existence. For those in the know, it is about passion for the sport, pride in our achievements and a supportive sense of community spirit.
Running isn't just an exercise, it is a passion, and a lifestyle choice.
As keen runners, we created Runr in 2016 to form a community so that on your breakfast coffee trip, or morning commute, you could identify your fellow runners.
We were constantly inspired by conversations with the running community and we decided that there was a gap for a lifestyle brand where people could be identifiable as runners.
What better way to pass the time than talk about running and what drives us all to lace up and run.
But when you're not online or about to race – how do you know who shares your passion for running?
You might be sitting next to someone on a train, or walking past someone in the street that might be as passionate about running and the benefits it can bring as you are. 
That's where Runr comes in.
What we love about running is that it's for anyone and everyone.
Running has masses of benefits both physically and mentally. The important thing is that it doesn't matter how far you run or fast you are, but just that you have the courage to start.
Be proud of your achievements, be proud to be a runr.
Running Industry Alliance
Company Address – Running Industry Alliance, Colony Piccadilly, 5 Piccadilly Place, Aytoun St, Manchester M1 3BR
Sign up to our newsletter