Foundation Member – Right Lines Communications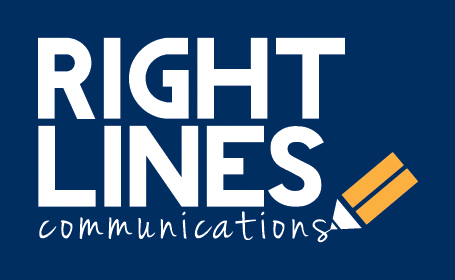 Right Lines Communications (www.rightlines.info) was founded in 2012 and is now a well-established marketing communications agency that specialises in running and the outdoors. Led by Chris Lines, the team provides the full range of communications activity, from traditional media relations, through to copywriting, crisis management, event management, e-communications, and social media support. From its North East England base, Right Lines delivers long term strategic and immediate tactical advice, all grounded in many years of experience in the industry. Clients include Events of the North (Kielder Marathon, Sunderland City Runs, Durham City Run Festival, Worcester City Runs), Ourea Events (Dragon's Back Race, Skyline Scotland, Northern and Lakes Traverse, Cape Wrath Ultra), Berghaus, Keswick Mountain Festival, the European Outdoor Group, British Orienteering, Helinox, Leatherman, OddBalls and the It's Great Out There Coalition. Most have been working with Right Lines for many years.
Company founder Chris Lines has been a PR professional since the late 1990s and cut his teeth in London, providing agency support for major international brands, including Puma, BT Sport, Icon Fitness Lifestyle, Timex Sport and Timberland. Chris has built up a wealth of experience and contacts across a range of sectors, particularly sport, the outdoors, destination marketing and events. Since its foundation, Right Lines has grown, but remains an intentionally small company and expansion has never been a key driving force. The company's mantra is to always deliver the same high levels of service and excellent results to every client, remaining flexible and adaptable at all times, with a portfolio of associates that allows for upscaling project support when required. Right Lines will always offer honest, well considered advice and an approach that provides a seamless extension to any client's in house team. Contact Right Lines for a no obligation chat on chris@rightlines.info or 07971 868329.
Running Industry Alliance
Company Address – Running Industry Alliance, Colony Piccadilly, 5 Piccadilly Place, Aytoun St, Manchester M1 3BR
Sign up to our newsletter