Foundation Member – Pure Running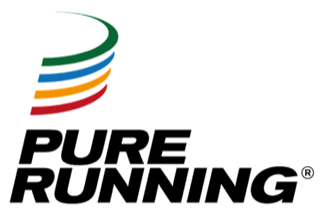 Pure Running are one of Ireland's leading running and walking specialists, recently celebrating their 10th birthday. Many of the team have been working in the running industry since 2005 offering a wealth of knowledge and experience to help customers both in-store and at events. Pure Running is one of the lead retail partners of Dublin marathon. The Pure Running brand is trade marked in GB and E.U, with a big marketing focus on developing brand around community.
One particular favourite customer of Pure Running is seven times World Snooker champion, Ronnie O Sullivan, who has been calling by since 2012. Michael Jenkins, MD, also developed the ladies running event, Runher TM, with over 40k ladies walking, jogging or running the event since 2007. Pure Running ventured online two years ago and has big growth plans for purerunning.run  in the coming months and years. Their community is 25k plus across three social media channels with lots of engagement around all things running and walking.
The business pride themselves in working closely with the best running brands, creating a best practice in their region. Collaboration is key on every level.
Pure Running – Nothing Else Matters
purerunning.run
Since 2012
Running Industry Alliance
Company Address – Running Industry Alliance, Colony Piccadilly, 5 Piccadilly Place, Aytoun St, Manchester M1 3BR
Sign up to our newsletter