GetPica announced as Official Photography Platform Partner for
The Running Conference 2023
#TRC23
Running Industry Alliance (RIA) has announced getpica.com as the Official Photography Platform Partner for The Running Conference 2023 presented by haku, which takes place from 10th – 12th December 2023 at Holywell Park Conference Centre, Loughborough University.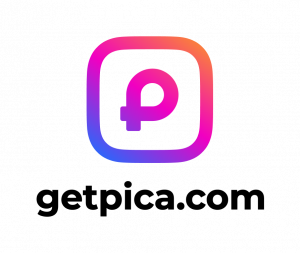 Launched in 2018, GetPica is an AI powered engagement platform for the events industry which delivers photos in real-time to event participants in an easy-to-use way.
The official photos uploaded on getpica.com are processed and categorised in personal galleries using a patented artificial intelligence system so that the attendees pictured can only access their own content, ensuring maximum privacy. The social media integrations on the getpica.com app and website enable immediate image sharing online, and the personal hub on GetPica can be used to host together photos from any GetPica-enabled event moving forwards.
All TRC23 attendees will have to do is scan the TRC23 dedicated QR code, create an account on getpica.com in less than 30 seconds and take a selfie before being able to access their personal photo gallery on their smartphone during The Running Conference 2023 presented by haku. Their photos will populate in the gallery throughout the conference, ready to be downloaded and shared.
Co-Leads Rebecca Richardson and Jonathan Midwood from RIA said: "We are delighted to work with GetPica and to announceGetPica as the platform used at TRC23 to distribute personalised photos to attendees. It will be great to give everyone attending the opportunity to experience the GetPica technology first hand and to find out more about the platform, whilst having access to the gallery from the conference via their smartphones."
Co-founder and CEO Manolo Martini said: "We are a big fan of RIA and are thrilled to work together towards delighting all TRC23 guests with the smoothest digital photo experience ever. From marathons to expos and product launches to conferences, we understand how important it is for organisations to connect digitally with their audience at the right time. That's why we are looking forward to delegates receiving their digital memories from TRC23 via GetPica."
The Running Conference 2023 presented by haku is the annual RIA Members in-person meet up and features content specifically curated for RIA Members based on topics that are relevant, timely, and impactful for the sport and business of Running. The content will focus on the areas of The Market Place; Diversity, Equity, Inclusion and Belonging (DEIB); Health and Wellbeing; Sustainability; Research, Data and Insights; Future; with a mix of speakers, panels, workshops, round table discussions, activations, celebrations and plenty of industry (B2B) networking.
The full agenda details can be viewed on www.therunningconference.com/agenda by clicking on the individual days.
RIA membership applications for 2023 close on 15th November and reopen on 15th January 2024, and anyone wanting to be at The Running Conference 2023 presented by haku should complete the application form or contact membership@runningindustryalliance.com to apply to join RIA asap.
The full TRC23 info can be found on the website www.therunningconference.com .