RIA Member – Event People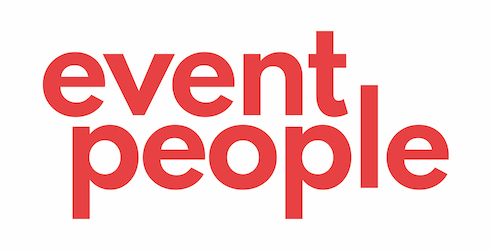 Event People is an event staffing agency with a difference, specialising in providing passionate, motivated and well trained temporary staff looking to build and enhance their careers in the events industry.
During the COVID pandemic, we watched as experienced and talented people were forced to leave our industry, and new talent with tremendous potential struggled to find and create pathways into our industry.
Frustrated, we wanted to do something to support events when the recovery began and, at the same time, help create a stronger and even more diverse generation of professionals with the energy, passion, and self-belief to build a vibrant events industry in a new world.
So, we started Event People – focused on providing event providers with efficient, reliable and motivated temporary staff looking to enhance and build their careers within the industry.
Our Mission 
Event People is more than an event staffing agency. We are committed to the legacy of the events industry, and to its future. We are creating a community of people with energy passion and drive to be part of building a stronger, diverse and more vibrant events industry, providing people with opportunities to learn, develop new skills, and build the experience they need to carve out a career in events.
So far, we've partnered with 25 universities across the country offering event management and related courses.
We're working with leading figures from the industry to share insights into what they do, how they got there, and how to succeed in events including leading figures from FIFA, Rugby League World Cup and Commonwealth Games.
We are developing a programme for our community, filled with training, advice, and support to track their development, and improve the skills they can offer to future employers and Event People clients.
Our Events 
We've currently got over 3,500 people as part of the community and since we launched in 2021 we've had fantastic support providing hands on event experience at the biggest events in the World, including London Marathon, British Grand Prix, COP26 and Royal Ascot.
We specialise in client facing roles such as wayfinding, brand ambassadors, artist liaisons, ticket scanning and stewarding where our teams excel in engaging with the participants.
How You Can Help 
We want people established in the industry to commit to share some of their expertise and experience to help others get to where they are now as we continue to grow.
We want event organisers to pledge their support, agreeing where they can, to share opportunities for the community to support their events and gain valuable experience.
Be it event providers, agencies or brands we need people to spread the word, get involved and help us build and develop the event people the industry will need and come to depend on in the years ahead.
Running Industry Alliance
Company Address – Running Industry Alliance, Colony Piccadilly, 5 Piccadilly Place, Aytoun St, Manchester M1 3BR
Sign up to our newsletter