Alliance Partner  – British Orienteering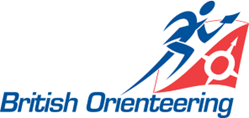 Who are British Orienteering?
British Orienteering is the National Governing Body of sport for orienteering in the UK.
What is Orienteering?
Orienteering involves working your way around an orienteering map as efficiently as possible, using your skills at reading the map and making sense of what you can see around you. It can be anything you want, from a gentle recreation to an eyeballs-out international sport. Our sport can take place anywhere from the streets of Central London to the wilds of the Scottish Highlands and everywhere in between including forests, parks, moorland, town centres and school playgrounds.
What do we do?
British Orienteering are responsible for overseeing, promoting and developing Orienteering and supporting our clubs and networks in delivering our 'Thriving Clubs for a New Generation' strategy.
Natalie Weir, British Orienteering Change Manager says:
"Orienteering is an exhilarating outdoor sport that continues to grow and thrive across the UK and we are pleased to be joining the RIA as an alliance partner.  We are an organisation full of opportunity and excitement as we look forward to the 2024 World Orienteering Championships and delivery of a new strategic plan.
We have ambitions to grow our membership and participation through programmes like our Find Your Way virtual orienteering offer, as well as challenging perceptions of our sport.  We want to collaborate and engage with fellow organisations who share our values and customer base so look forward to getting to know our new RIA friends and partners and seeing what we can do together".
www.britishorienteering.org.uk
Running Industry Alliance
Company Address – Running Industry Alliance, Colony Piccadilly, 5 Piccadilly Place, Aytoun St, Manchester M1 3BR
Sign up to our newsletter