Foundation Member – Athletic Endeavour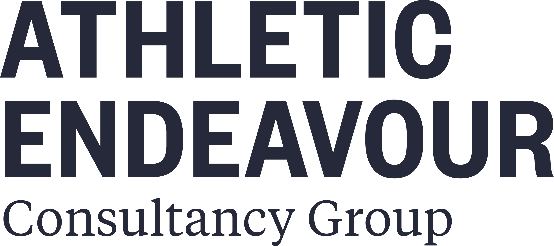 Athletic Endeavour's team has been sourcing and developing innovative fabrics for over 20 years through all corners of the globe. They have seen a lot happen during that time and truly understand what customers are looking for.
They engineer most of our fabrics from the yarn up. We work with our clients to understand the performance attributes they need to achieve, which can be determined through yarn selection/combinations, weight, gauges used, and the multitudes of applications on the market.
We also attend all the major fabric trade fairs worldwide and have a close working relationship with some of the world's leading yarn manufacturers. If you can't meet MOQ's, we can assist you in the direction of stock fabric services we have worked with for many years. We have vast experience in the sustainability space, so we can propose alternatives if this is the direction you wish to take.
We can build fabrics to price points, thus allowing you to build your products with the fundamentals needed to achieve your price targets.
We can assist with recycled/ethically sourced yarn/fabric selection from our hundreds of fabric suppliers. In addition, we have strong relationships with hundreds of fully audited factories both in factory and social compliance, with international audit certifications.
We can help you understand ethical sourcing vs what is purely marketing. We live in a sustainable space, having helped many of our brands build their business on this foundation. We understand the extra costs attached to going down this path, the pitfalls and what will help guide you to make the best decisions on your budget requirements.
We can point towards Blue Sign approved factories or those with other certifications required to meet your companies compliance regulations.
Running Industry Alliance
Company Address – Running Industry Alliance, Colony Piccadilly, 5 Piccadilly Place, Aytoun St, Manchester M1 3BR
Sign up to our newsletter