Foundation Member – Shock Absorber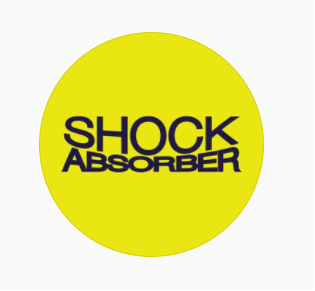 Since its inception in 1995, Shock Absorber has been placing innovation at the forefront of its brand development, combining the highest skills in corsetry and sports technology to support women in reaching their sporting goals. The brand has been at the cutting edge of breast science with all products being tested and authenticated by the industry leading biomechanics laboratory at Portsmouth University .
Research shows that during exercise the female breast can move up to 14cm, potentially causing irreparable damage to the coopers ligaments, causing pain during exercise and sagging. Shock absorber bras have been proven to reduce this movement by up to 78% .
Inclusivity is at the heart of the collection with cup size ranges covering sizes from 30B to 40HH and technology to cover the most demanding of sports for novice and elite performers alike. The pinnacle of the range is the Ultimate Run bra which has received critical acclaim and multiple awards since its introduction. The extreme bounce control from the Infinity 8 support system provides compression and encapsulation to reduce bounce by up to 78.6% , whilst the fully adjustable padded straps and perforated microfiber fabric provide secure comfort and breathability on the longest of runs.
Our mission at Shock Absorber is to provide the best product to protect women's breasts to allow them to push their performance to the limit.
Running Industry Alliance
Company Address – Running Industry Alliance, Colony Piccadilly, 5 Piccadilly Place, Aytoun St, Manchester M1 3BR
Sign up to our newsletter