Foundation Member  – Live On The Edge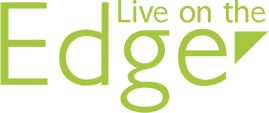 Live On The Edge strives to be the UK's leading distributor of premium products for all sports enthusiasts – from novice to elite.
Our Vision
The Brands we work with protect, enhance and help athletes recover; whether they are seasoned professionals or just starting out. 
Our Background
The founders of Live On The Edge have always had a strong interest in sport's that are exhilarating, starting with skiing this naturally expanded into Triathlon, Swimming, Cycling and Adventure Racing. As a company we now also cater for Rugby, Athletics, Squash, Tennis, Formula 1, Cycling, Team Sports, Disability Sports and many others.
With over 40 years in the Sport and Outdoor Industries we've seen a lot of changes; we believe we know what works and what doesn't. We proud to be a transitional family run company but we're not scared to embrace technology or new ideas either.
Our Top Brands
Moggans Performance Merino – www.moggans.com
SISU Mouthguards – www.sisuguard.eu
GoFit
Thera Cane Deep Pressure Massager
Contact Us
info@live-on-the-edge.com / 0131 344 4730
Running Industry Alliance
Company Address – Running Industry Alliance, Colony Piccadilly, 5 Piccadilly Place, Aytoun St, Manchester M1 3BR
Sign up to our newsletter