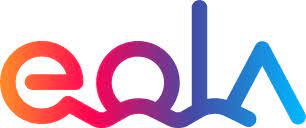 eola is a complete booking and management platform for experience providers. We enable businesses and clubs to automate their processes – from taking bookings to resource management – while significantly increasing their revenue. Our cutting edge technology makes it easy to manage all day-to-day admin so our partners can save valuable time to focus on delivering outstanding experiences.
Launched in 2020, the eola marketplace aims to get more people outdoors and experiencing new adventures. The experience marketplace is powered by the eola booking system, not only making it easier for customers to find new experiences but also ensuring real-time availability and faster than ever booking flows.
85% of the bookings and membership management in the industry are still taken offline via time intensive processes causing friction with consumers and high drop-off rates. Even a small business is likely to spend more than a collective 10 hours per day managing incoming bookings and easily automated administration, costing them many thousands every year.
If you want to order a pizza, or book a flight or hotel, you don't call or email, you look online. We want to bring that same ease of flow to the experience industry in a way that removes the hassle of administration.
Our booking and management system is a fast, simple and efficient solution to make it easier than ever for businesses to come online with just a couple of clicks.
Let's grow together!
Running Industry Alliance
Company Address – Running Industry Alliance, Colony Piccadilly, 5 Piccadilly Place, Aytoun St, Manchester M1 3BR
Sign up to our newsletter