Foundation Member – Ardblair Sports Importers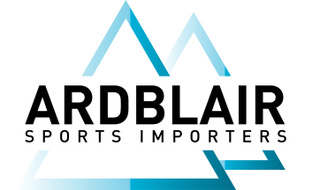 Founded in 1977, family-owned and run, Ardblair Sports Importers have always been committed to offering premium brands in the outdoor, winter sports and, more recently, trail and ultra-running sectors: brands that have consistently been at the cutting edge of innovation, yet have sustainability as a core principle of their business.
This is particularly true of LEKI – with whom we have partnered for 45 years – the global leader in poles and gloves in the ski, trekking, Nordic walking and trail running categories.  Trail running has become a major and rapidly growing sector for LEKI in recent years, with many of the world's leading athletes using their poles to achieve podium positions and wins, yet they also cater for the non-competitive user who simply wishes to enhance their enjoyment of off-road running.
With a dedicated, knowledgeable and passionate sales team covering the UK and Ireland, backed up by experienced warehouse and customer services teams based in Blairgowrie, Perthshire, we aim to offer excellent service, support and backup, including technical training on the range of products we offer.
Running Industry Alliance
Company Address – Running Industry Alliance, Colony Piccadilly, 5 Piccadilly Place, Aytoun St, Manchester M1 3BR
Sign up to our newsletter